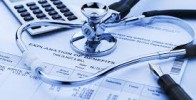 MEDICAL BILLING

Gold Star Medical has been serving hundreds of Health Care Professionals with FULL SERVICE Billing and AR Revenue Cycle Management for over 10 years. All professional medical specialties are served.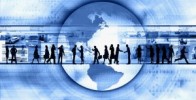 MeDICAL OFFICE MANAGEMENT

Don't want to outsource? No problem! We can help you manage your billing department with HANDS ON training and weekly oversight of your billing operations by Professional Billing and Compliance Consultants, at a fraction of the cost of an office manager!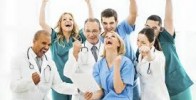 REST EASY

Turning your practice headaches over to a well trained, professional billing and coaching team will allow you to go home at night with piece of mind that you have a plan for growth and the job of implementing it is getting done.

Medical Business Services
---
WHO MANAGES YOUR BILLING DEPARTMENT?
Are you worried that your billing department is not getting everything done? Is there money on the table that hasn't been collected? Are you just not sure where you stand? You are not alone! Many doctor's offices report that, while they are not comfortable outsourcing their billing operations, they are also ill equipped to manage their in-house staff. They simply don't know what they don't know!
Gold Star Medical Business Services has a solution for doctors and health care providers who do not want to outsource their billing- a VIRTUAL OFFICE MANAGER. Our virtual office manager product allows you to have billing experts/consultants oversee the entire billing operation on a weekly basis. The program includes over 20 hours of staff and doctor training on billing, coding and revenue cycle management, weekly meetings with your billing staff, regular meetings with the doctor/office administrator, and weekly accountability through review of key AR revenue cycle management and daysheet reports. And all of this is provided at a rate that is affordable and competitive with today's market! For more information, call Gold Star Medical at 866-942-5655 or email inquiry to goldstarmedical@msn.com
---
The Experience you NEED

Medical Billing Service for Individual Practitioners and Small Clinics
Chiropractic Billing Service
Behavioral Health Billing Service
Compliance Services
Credentialing Services
Medical Office Management Services
On Site Office Visits/Medical Office Evaluations and Audits
Private/Group/Association Seminars and Staff Retreats
The Control you WANT
Networking and Software Solutions that allow you to "see" what your billing office is doing at all times and maintain full control of your patients' accounts and Accounts Receivables.


The Freedom to do what you do BEST
Trusting our experienced Professionals to take care of your patients' accounts so you can get back to being a DOCTOR.

DON'T WANT TO OUTSOURCE?
NO PROBLEM! GOLD STAR MEDICAL can provide your office with a wealth of ONLINE, CLASSROOM, TELEPHONE AND IN-HOUSE training options. We will tailor the training to YOUR needs. Single sessions or discounts for pre-paid, pre-scheduled sessions. Our experts can provide professional training on a variety of topics including (but not limited to) Billing, Coding, AR Management, Medicare/Medicaid, Compliance, Time Management, Practice Management, Office Manager Training, Credentialing, and more! Call Lisa at 325-942-5656 for more information.